Notch is a little screen for home or work that is set up to display a single piece of information. It is a collaboration with Alex Hammond, a product designer.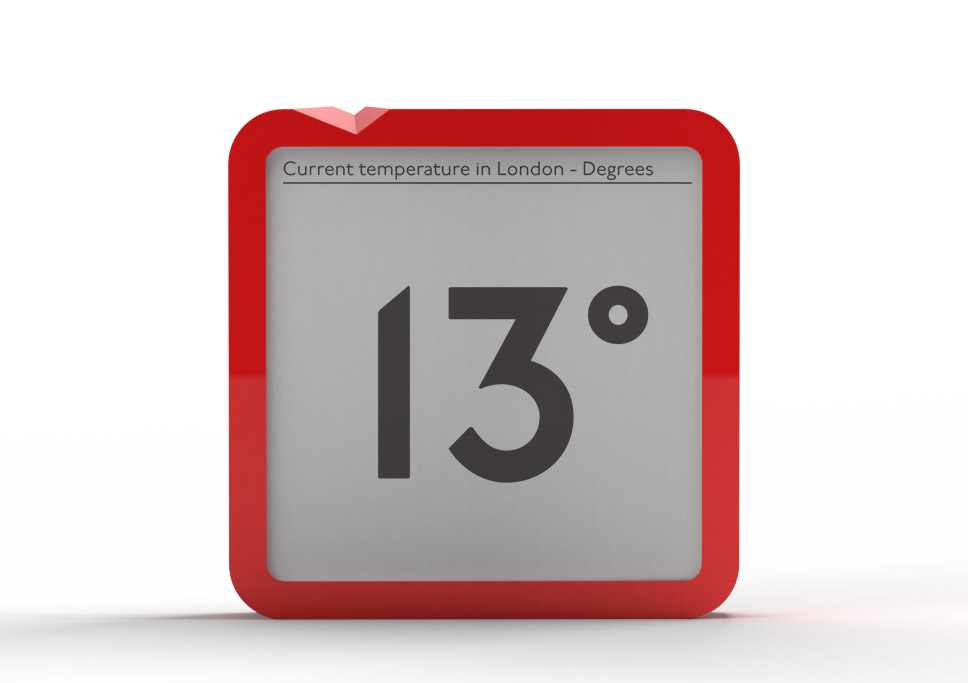 We made Notch as an easy way to show some useful information on a wall or shelf, without needing to check your phone. We think of it as a clock for things other than the time.
Notch has no backlight, blinking lights, or sounds. It won't demand your attention, or wake you up at night. It's just there for you to glance at when you need to.
Initial concept and sketches
The initial idea was for an internet-connected flip clock which you could use as an educational device. For example, you could connect a wind sensor to the internet and have the value of the sensor shown on the screen. Here's the scrap of paper where we drew the initial idea.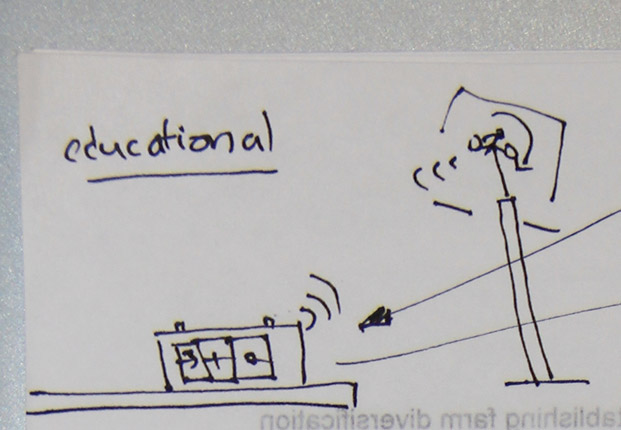 We ended up changing the idea from a flip clock to an eInk screen which would give more options as to what kind of information we could display, but would keep many of the properties we wanted, e.g. it would only be illuminated by incident light rather than backlit, it would be subtle and not grab your attention, and it would be a low power device.
The first prototypes we made were with Post It Notes. These let us think about the kind of data sources that might be nice to show. We used the tiny-sized Post Its to ensure we didn't get carried away with the density of information.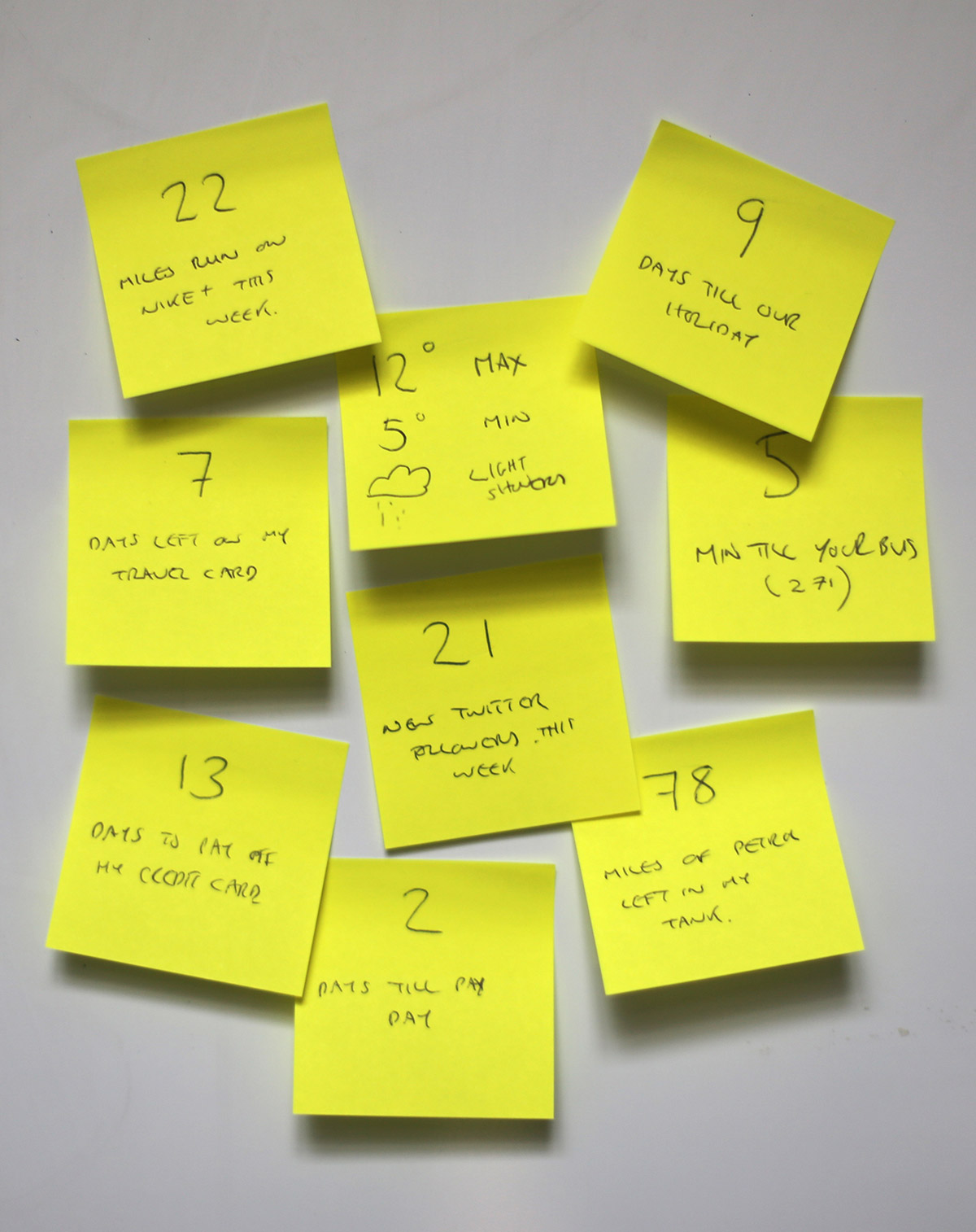 We then looked at how the screen might be arranged, and what the appropriate screen density might be for each different type of information.

Sketches for the user interface of the control app: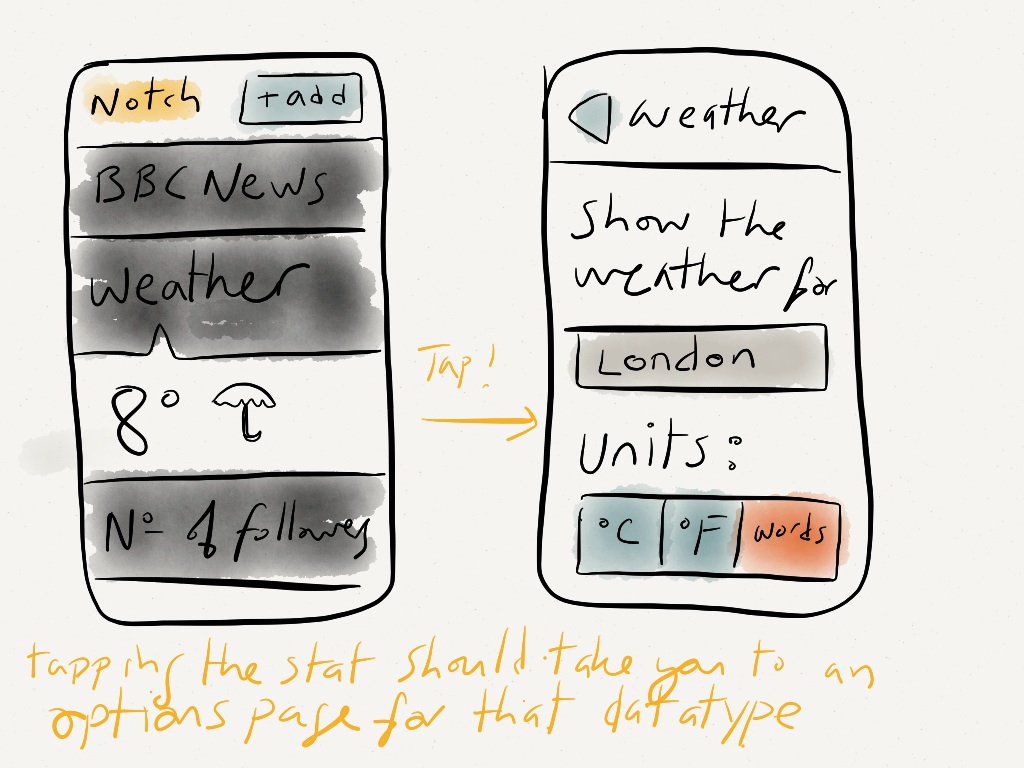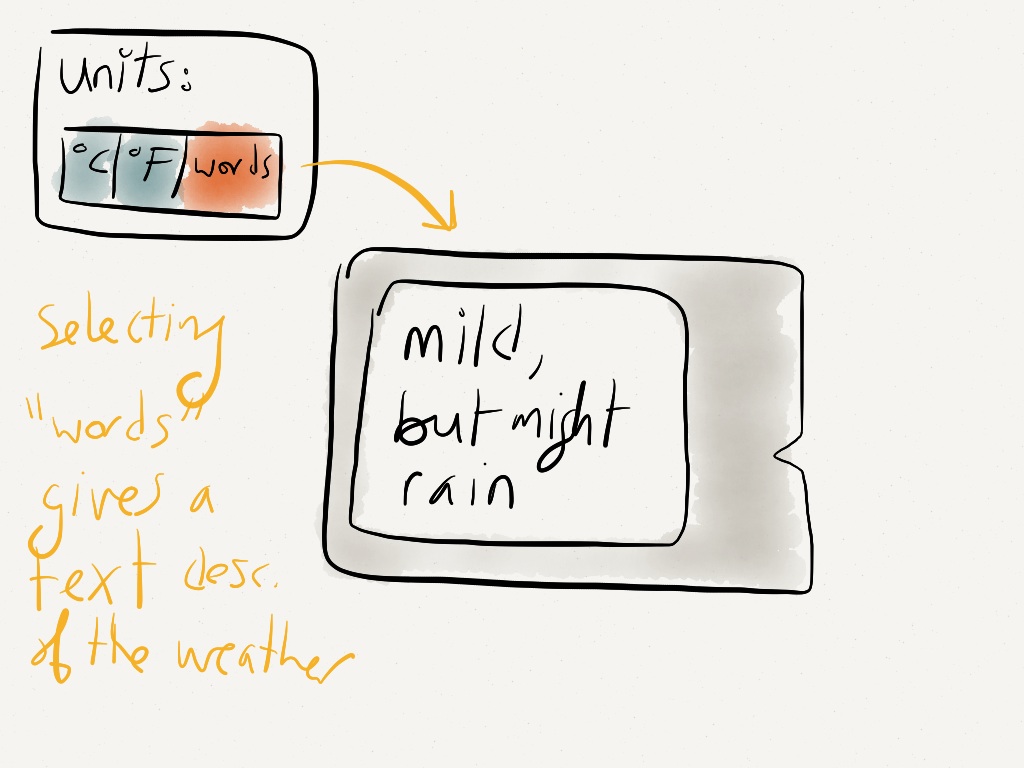 We made our first real prototype out of a Kindle in a rapid-prototyped shell. The Kindle has a pretty good Webkit-based browser so we could test ideas quickly by building very simple web applications that connected to various data sources.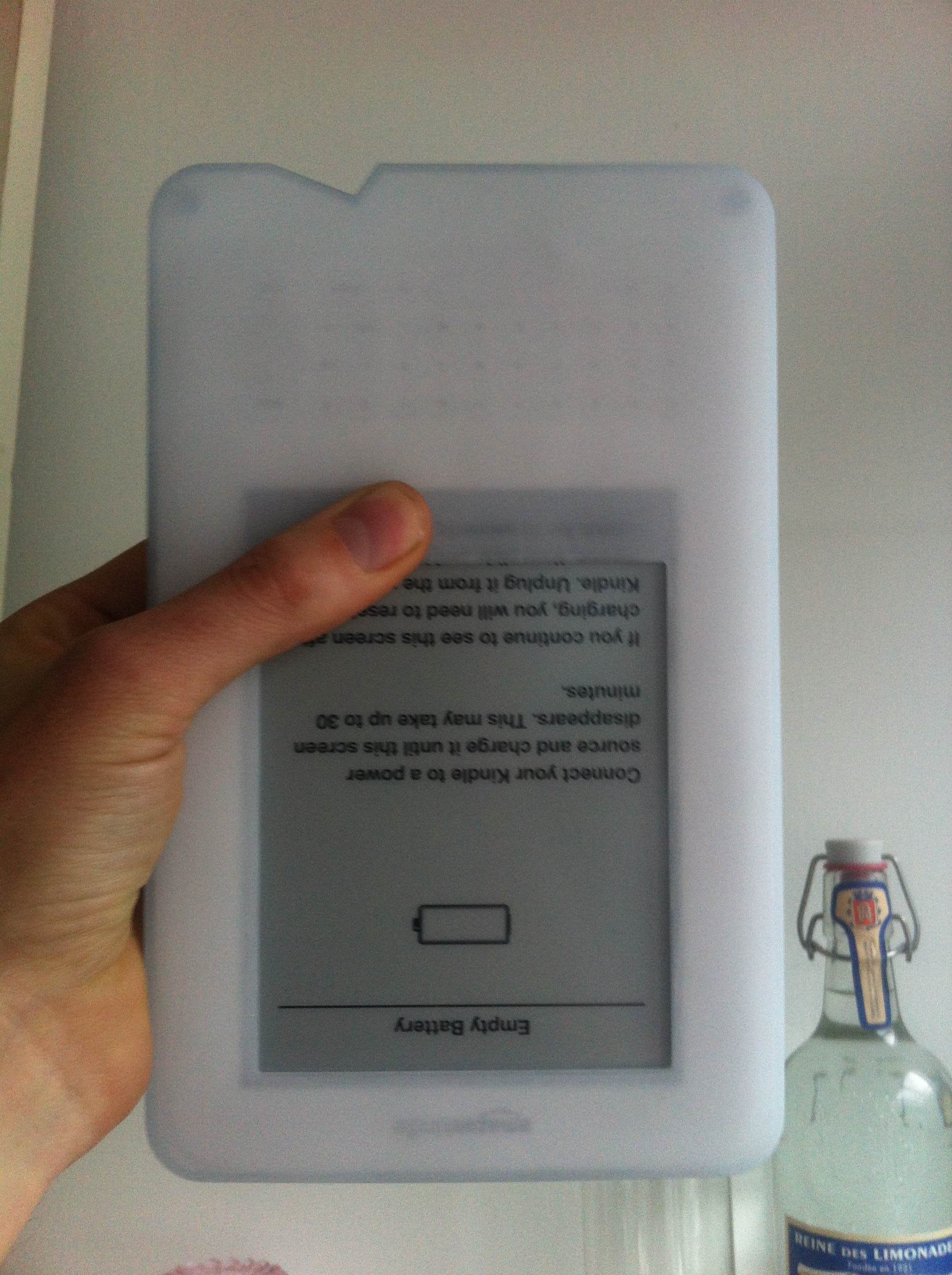 An early video sketch of the prototype in use:
After this prototype phase we thought in more detail about the ideal size for this device and moved to laser-cut wood for the next prototype: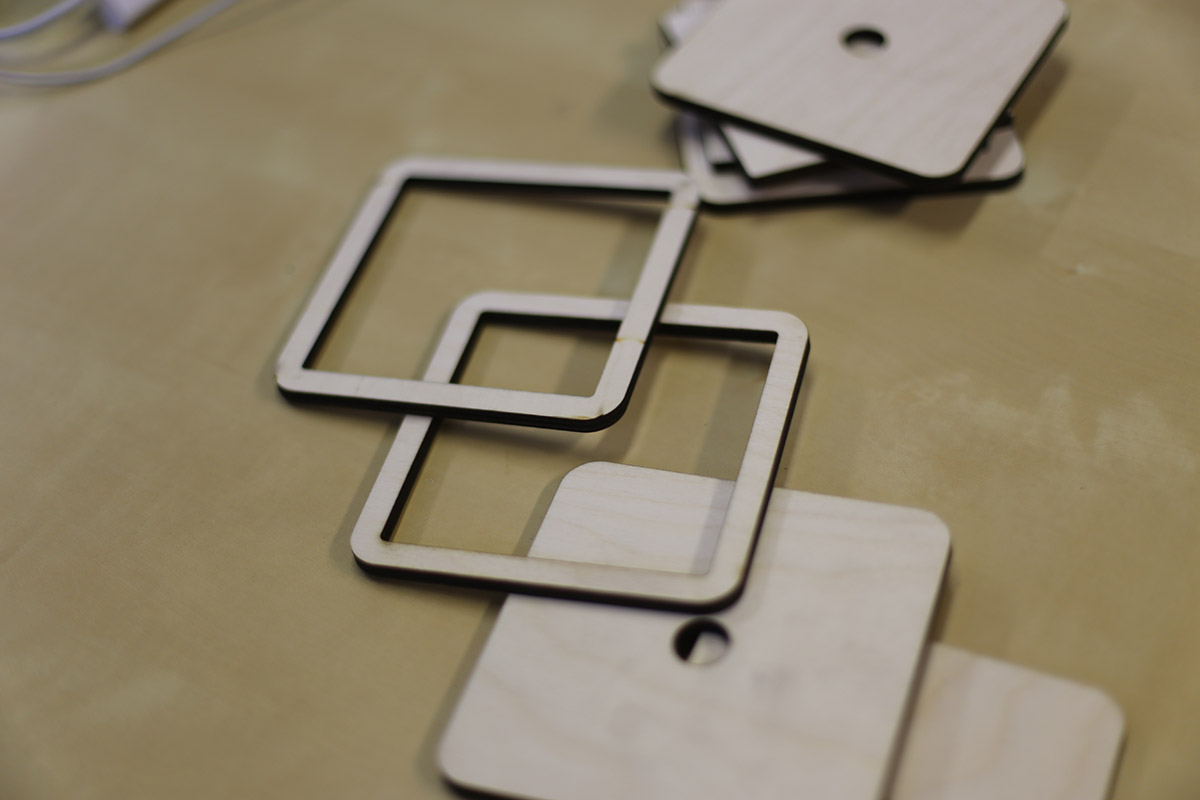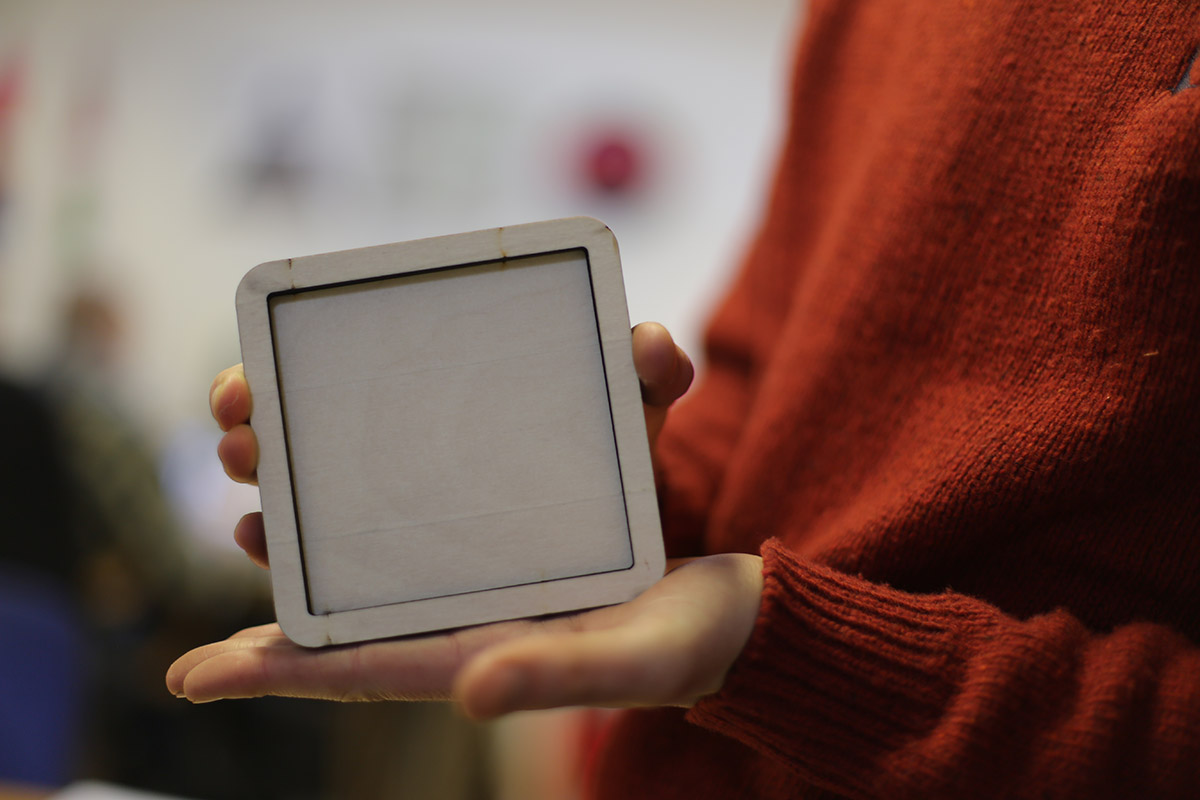 Having a real object to hold, move and play with was extremely important in the development of Notch, especially as the device is relatively broad in its potential applications. You get a sense of scale and place and it immediately tells you what the device will be good and bad at.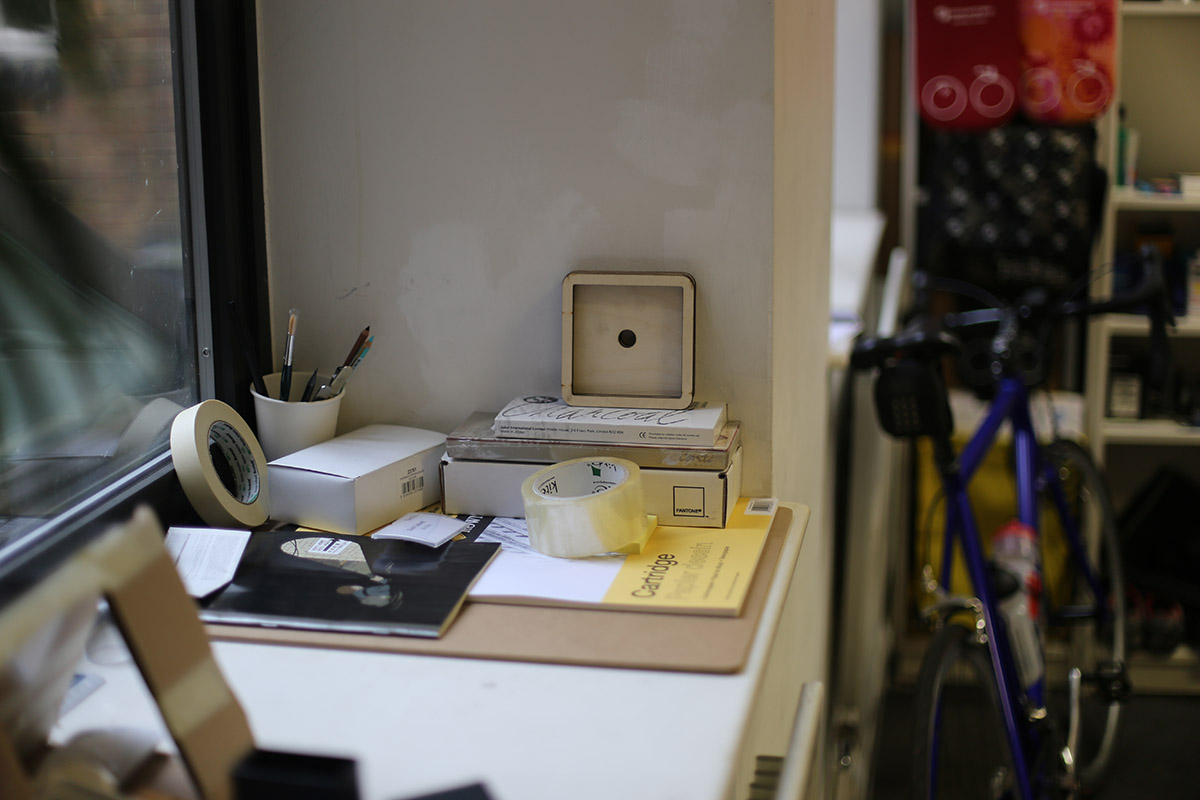 The following images are mockups using this prototype.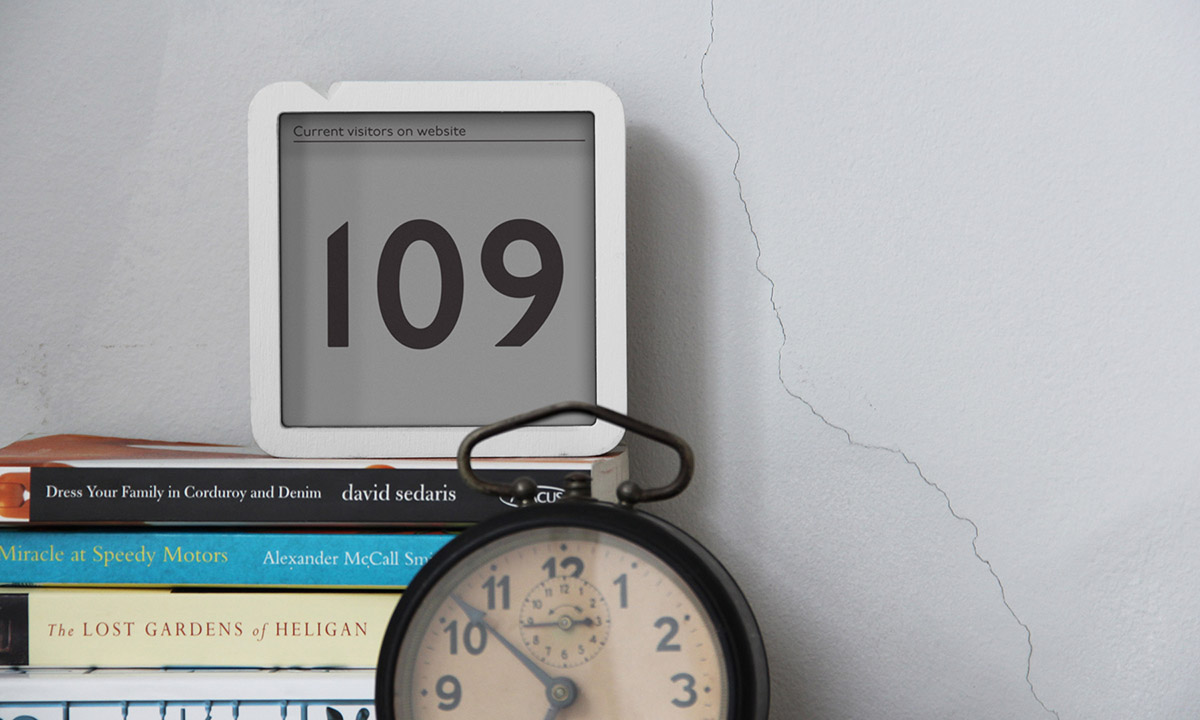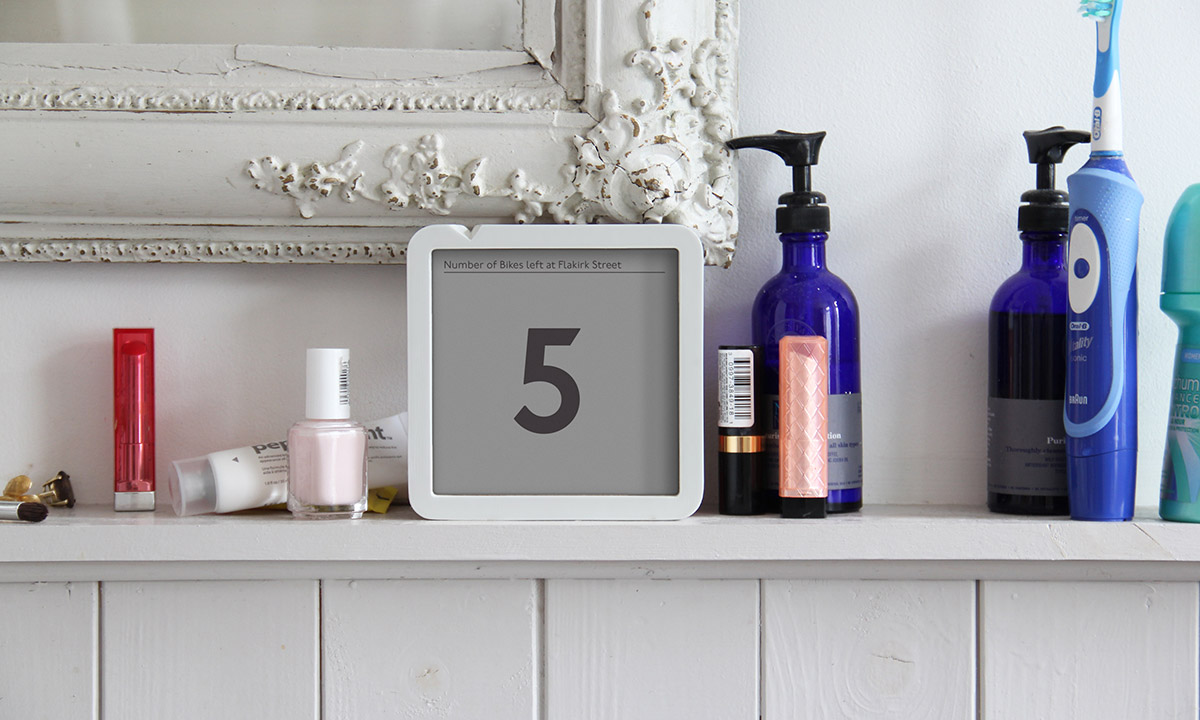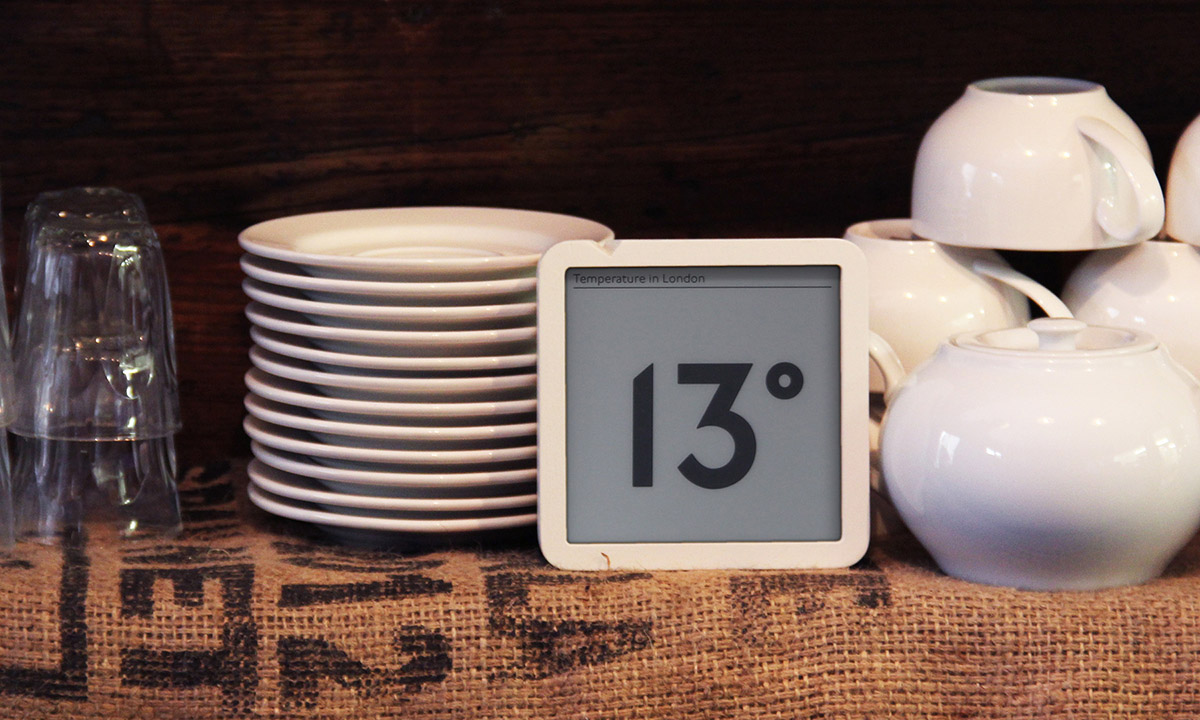 (Currently ongoing!)
---