Presence is an ongoing installation project which looks at the idea of presence and how to communicate the idea of someone's presence over a long distance. It is a collaboration with Gabrielle Miller, a textile designer and researcher.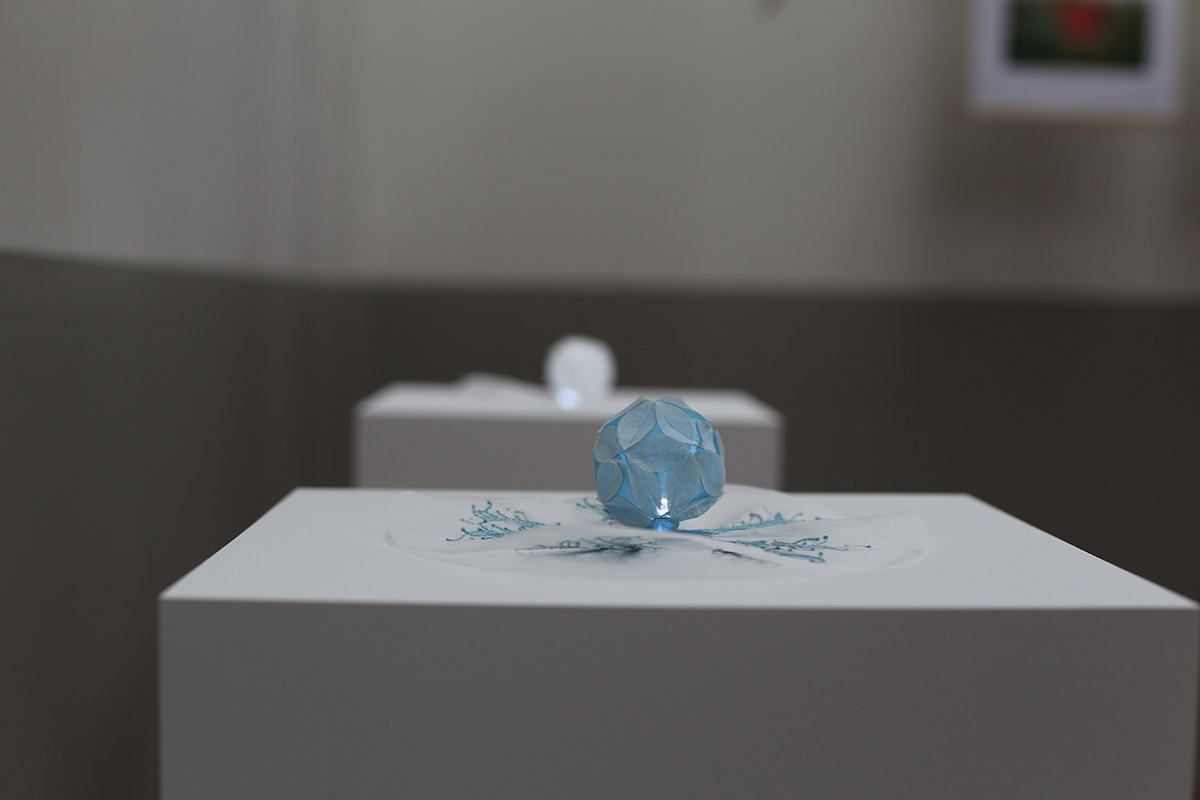 Presence consists of two objects, inspired by sensory motor neurons. When one object is approached, the presence of the person is sensed and the other object glows to indicate this. As this communication is sent over the internet, the objects can be in different rooms or different countries.
Initial prototype
The initial prototype consisted of a hand-made organza flower with a huge Arduino apparatus beneath it. The presence was communicated by pressing a switch. There was only one of them at this point so the other person had to make do with a webpage showing an image of a lit up flower.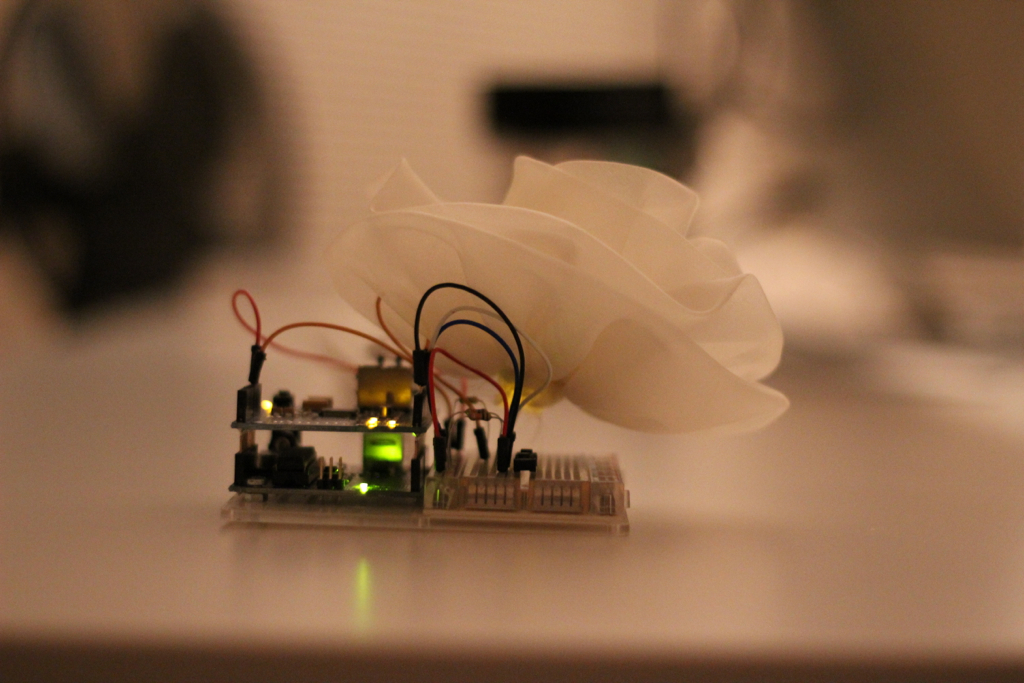 Installation
We were asked to produce a version of this prototype that would be suitable as an installation at an exhibition in Paris called Le Quatre.
For this version, we separated the object from the electronics, adjusted the form of the object, and made it operate using an infra-red distance sensor instead of using a switch.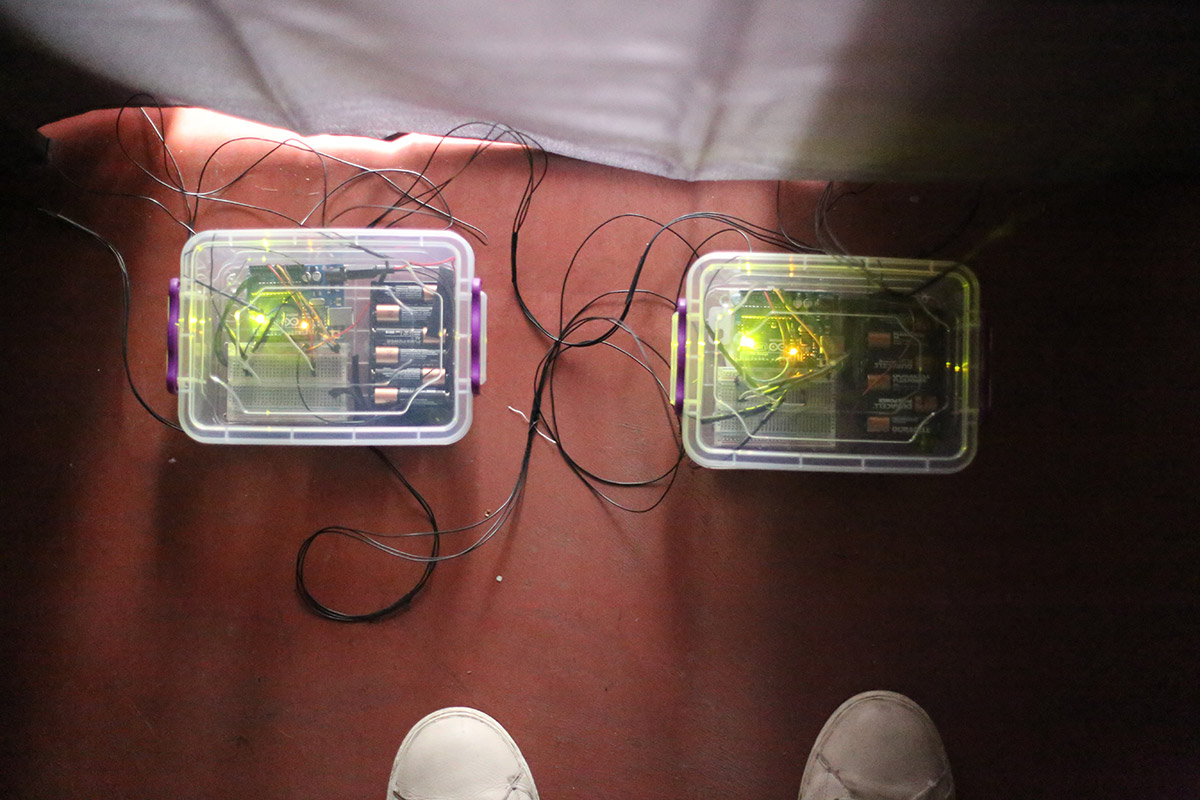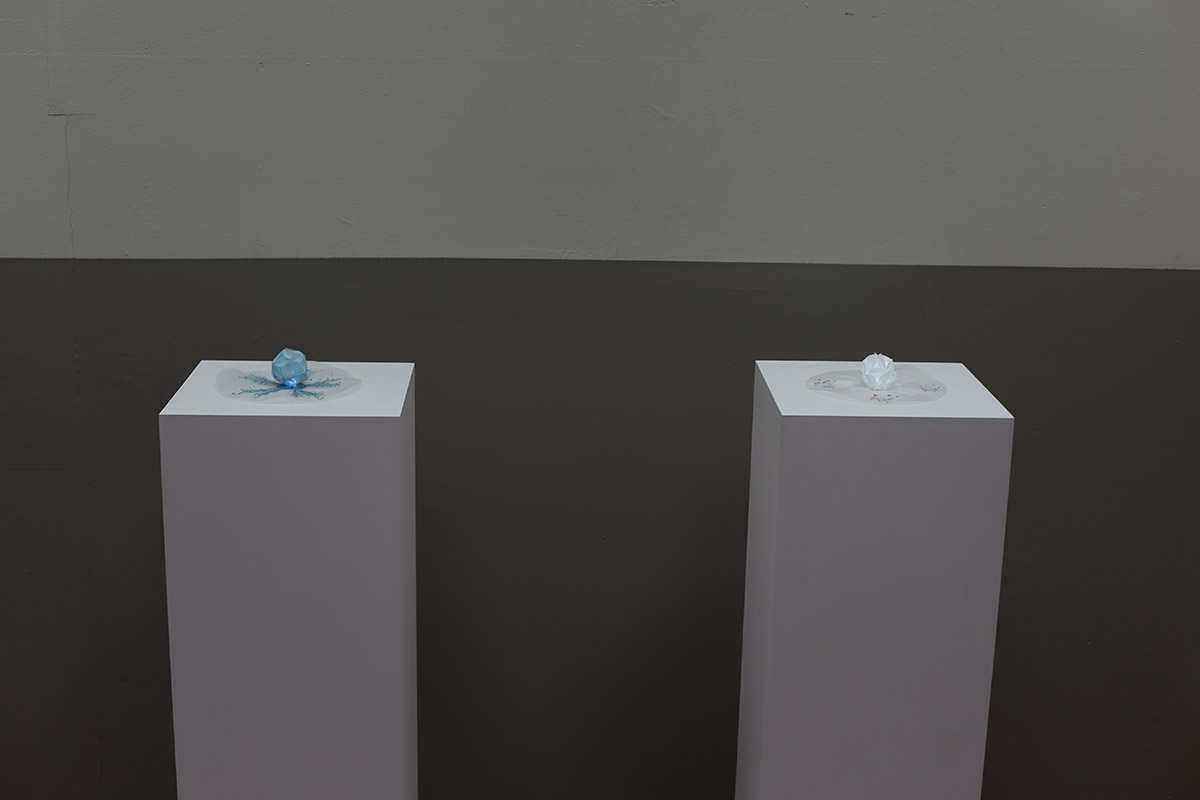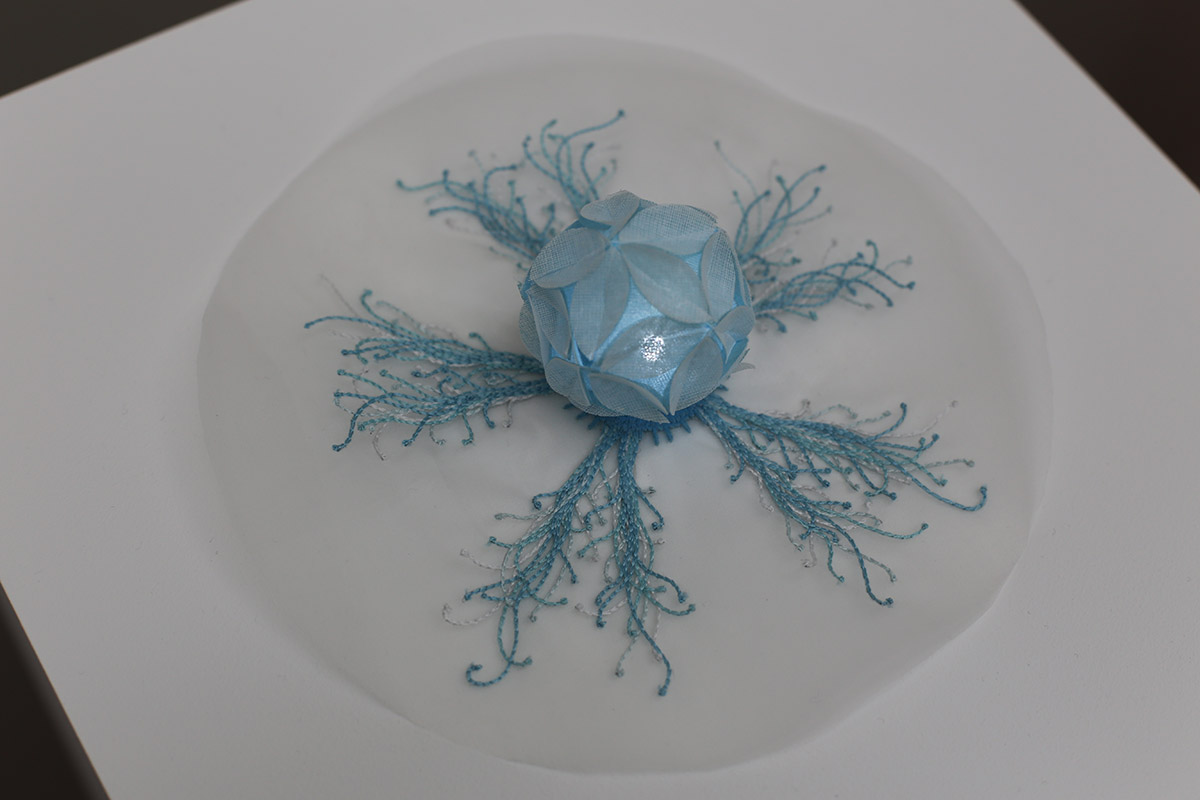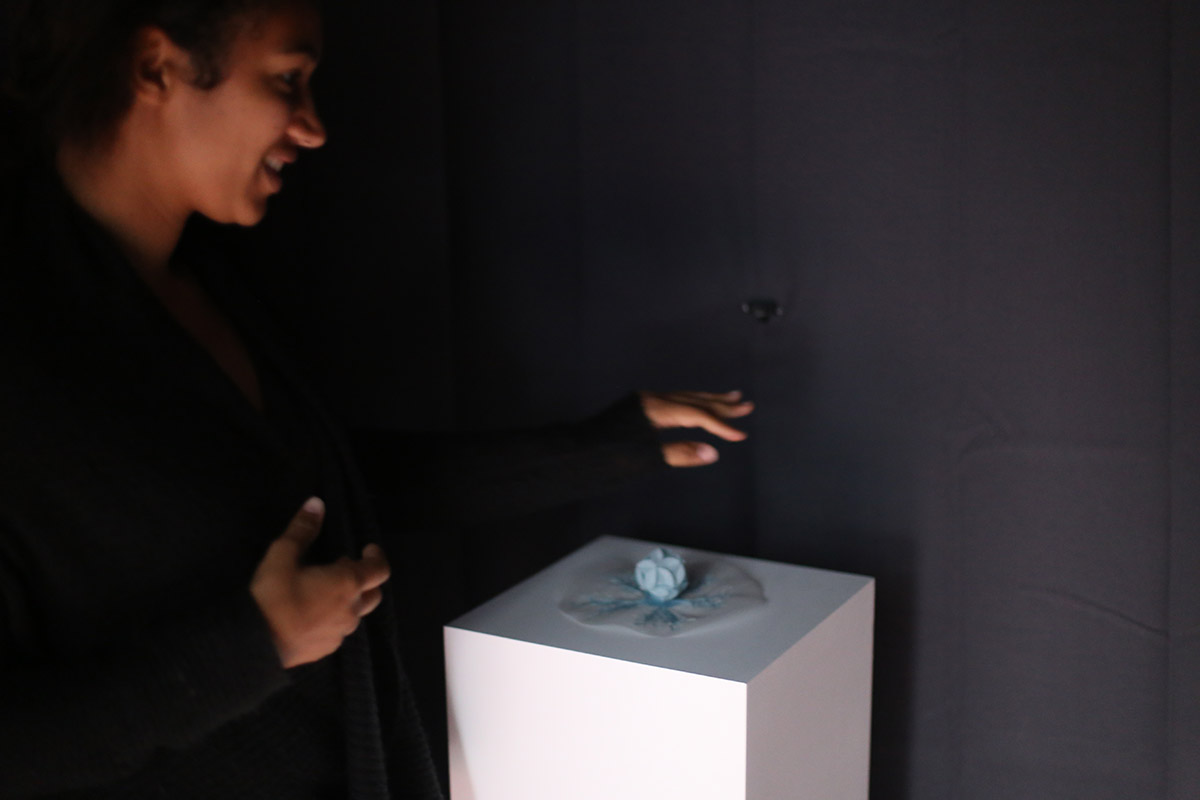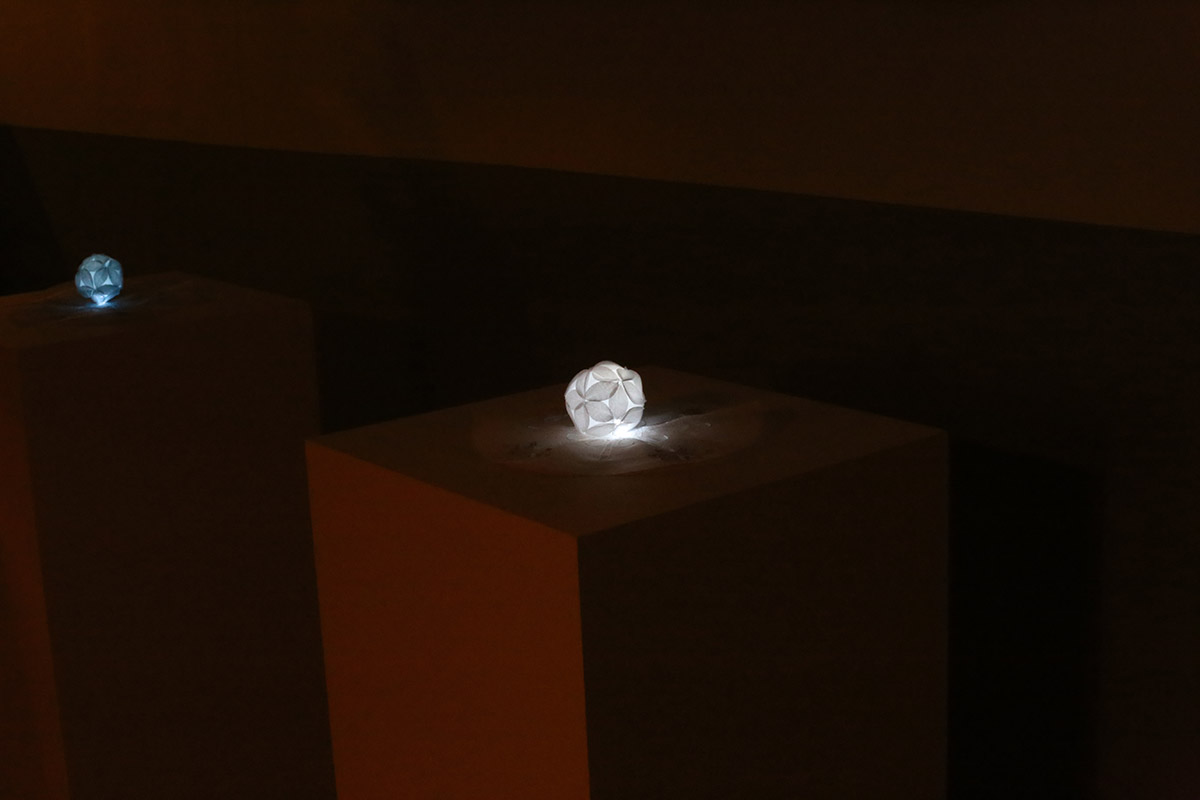 We're currently investigating alternative forms for the idea that are more portable and less fragile, and so more suitable for the home.
We're also looking into where this project might fit for day to day use, such as in care homes where a loved one could have a more constant non-verbal communication with their family members throughout the day.
---