Telescope is a little city guide that you make online and that is custom printed and shipped to you. It was built by me and James Croft at our company Minified.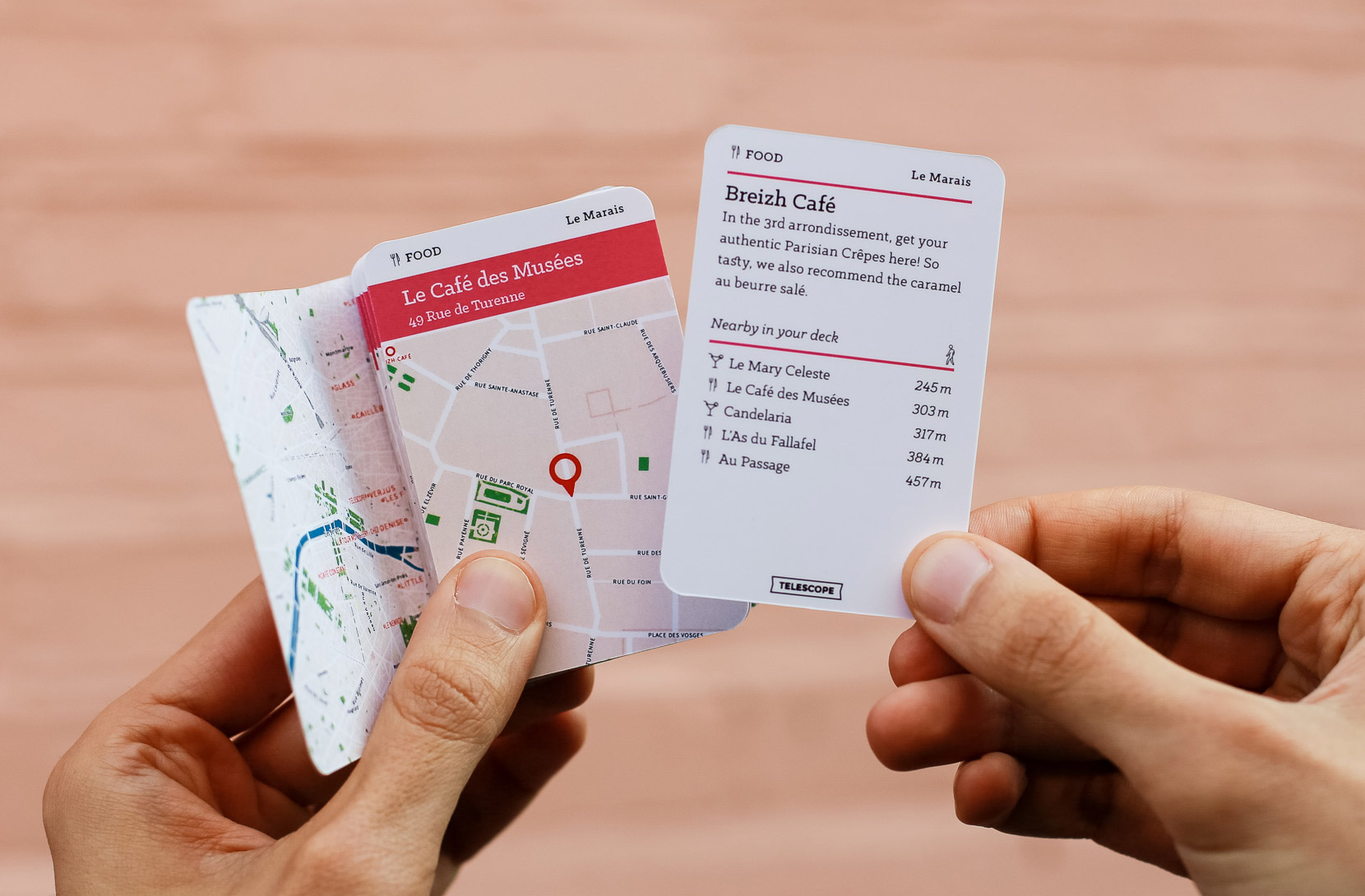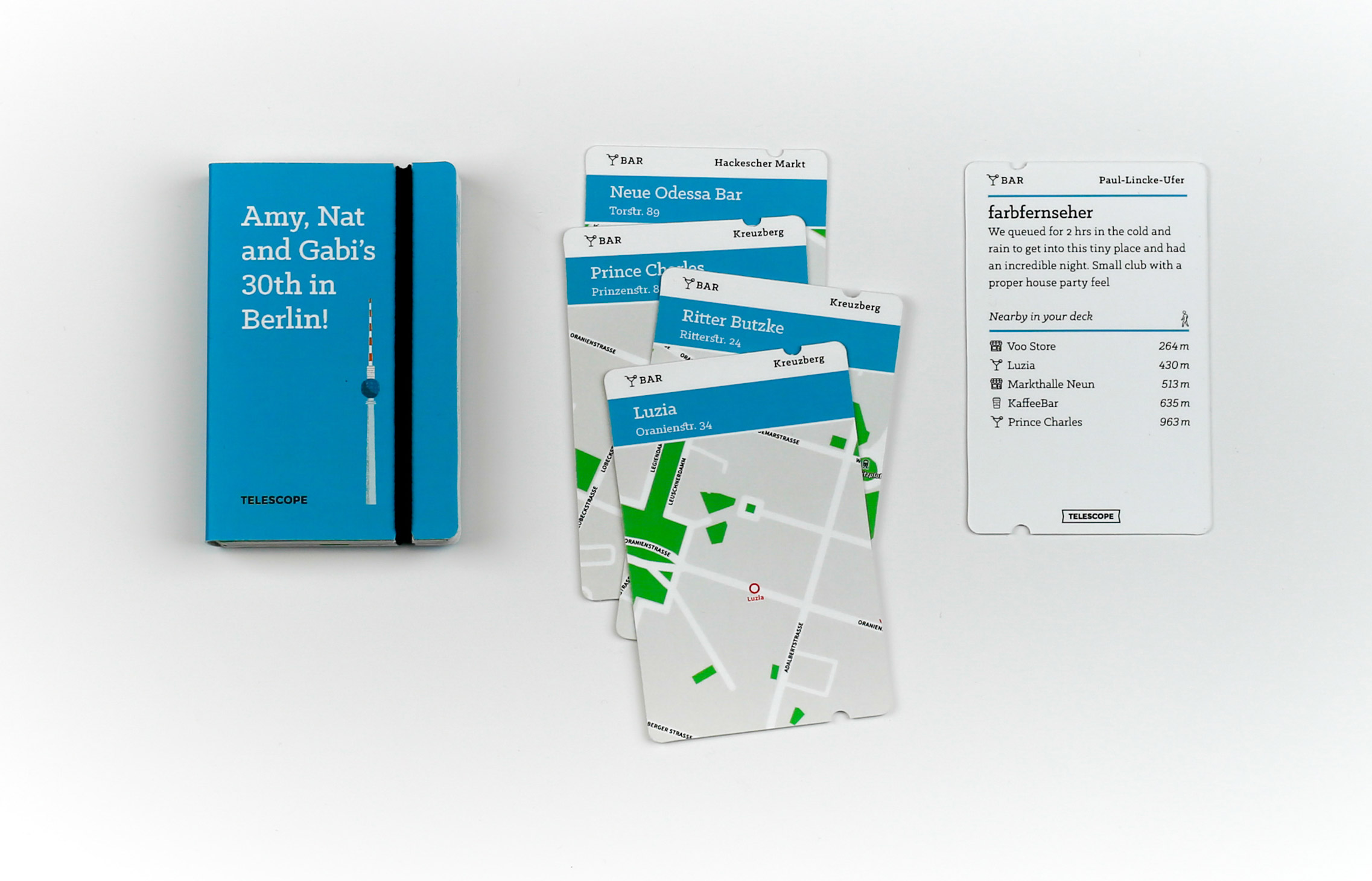 We built Telescope to bridge the gap between having the most up to date travel data online, and having a physical guide that you could take with you and that could put on your shelf as a memento of your trip afterwards.
Inspirations
We love printed travel guides and have a big collection.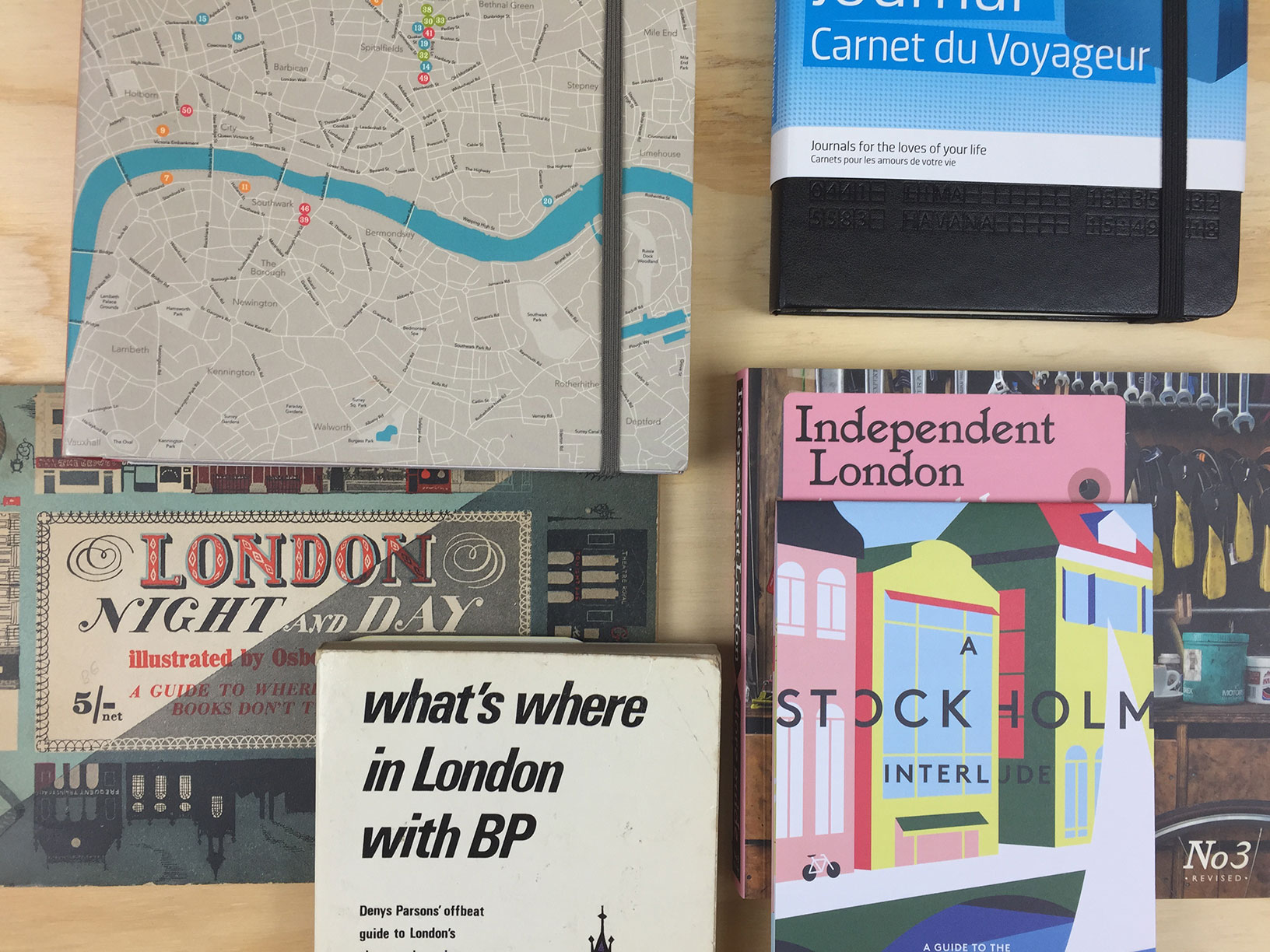 This is probably my favourite guide: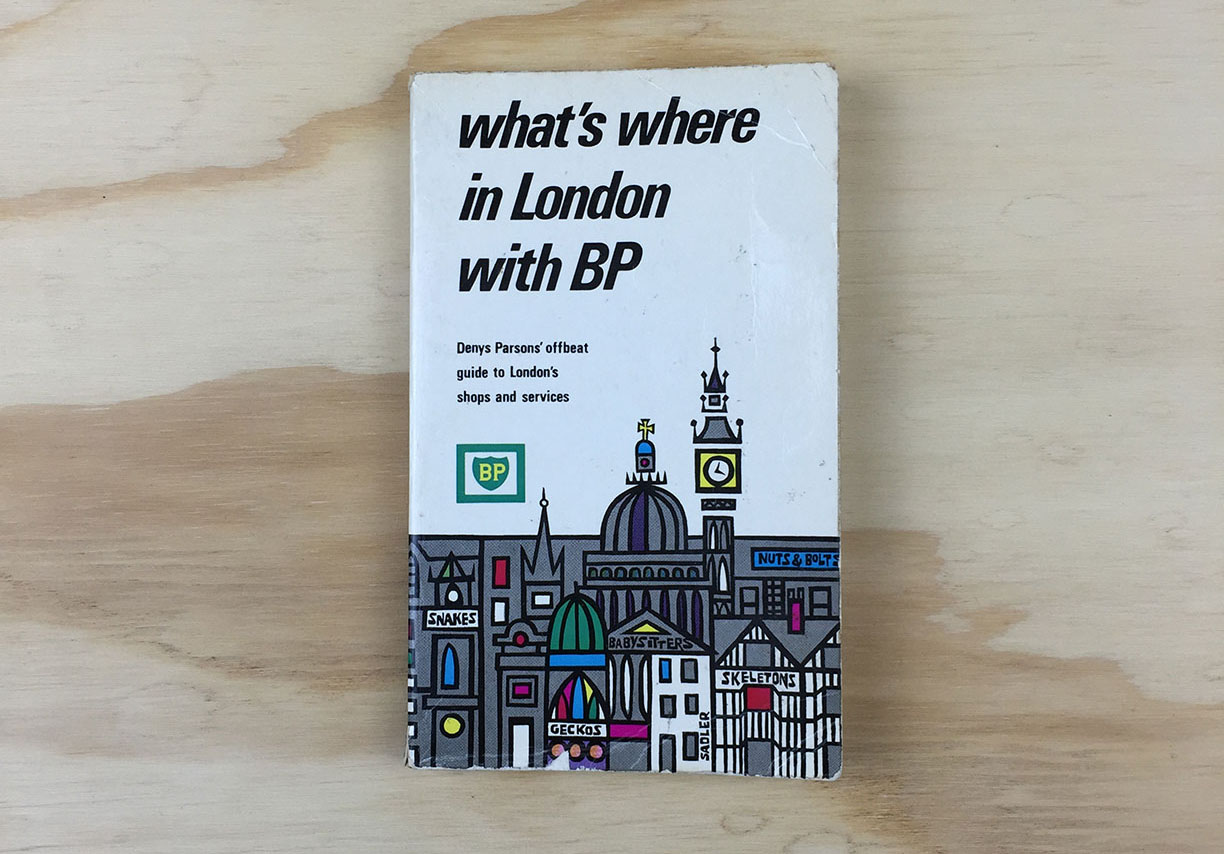 It has lovely illustrations, and written in a brilliantly chatty style.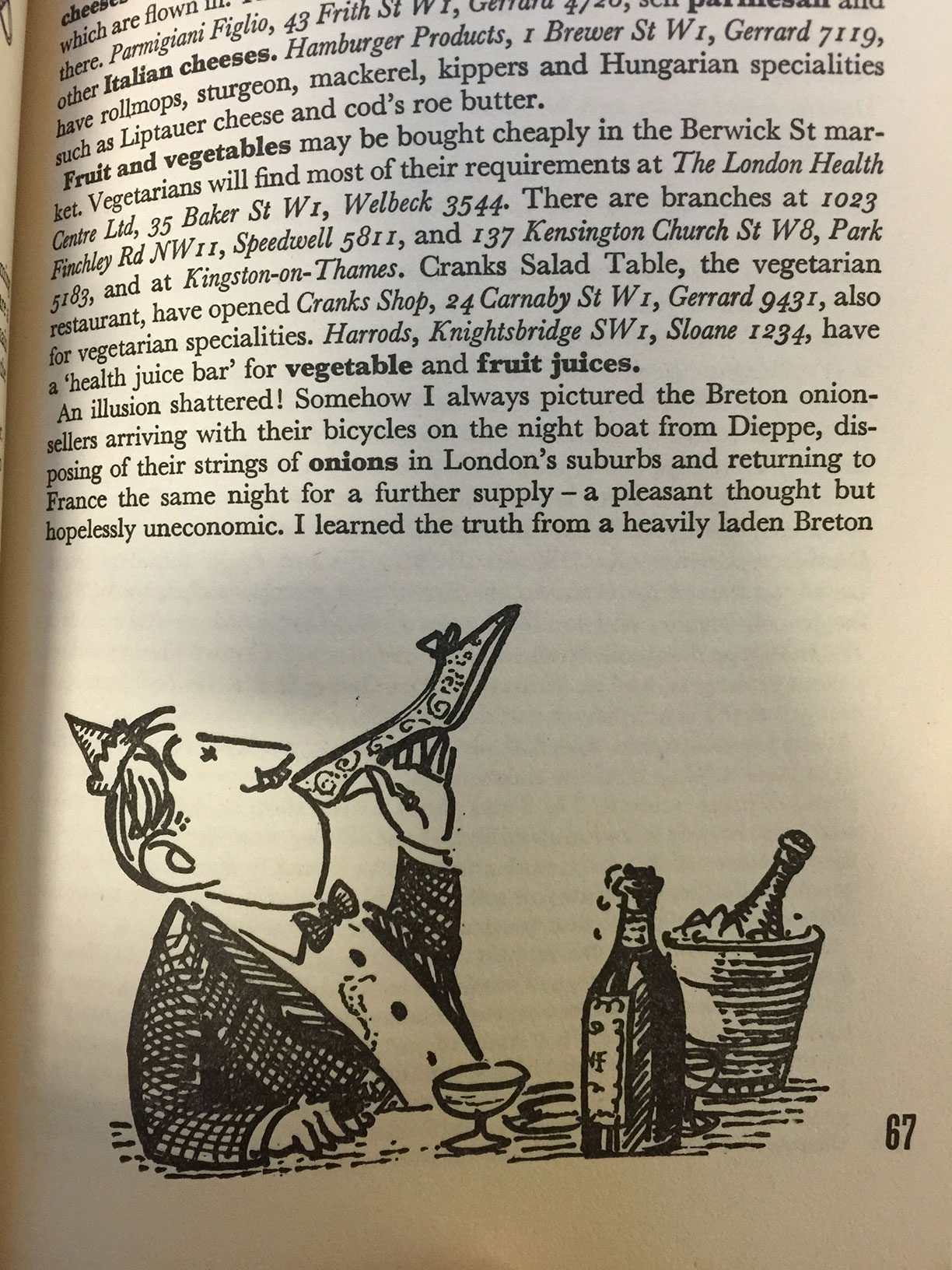 Early versions
Early versions of Telescope worked by converting an existing Foursquare list to a deck that you could order.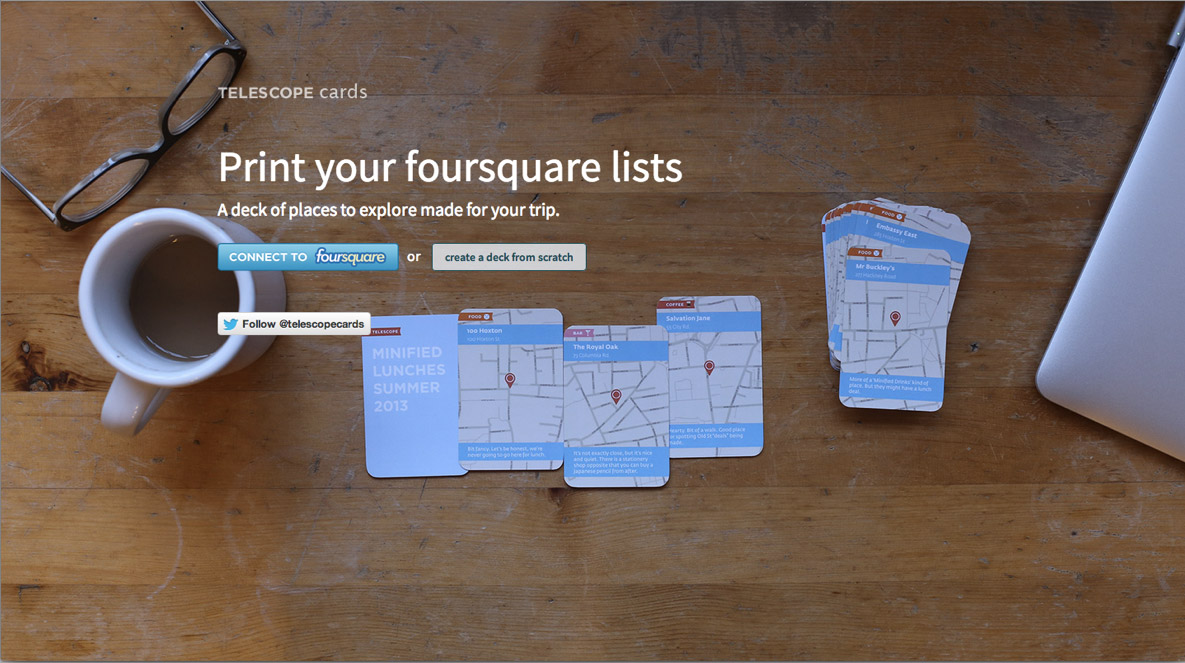 At this point, cards were single-sided only, and the decks didn't have a cover.
People seemed to like it.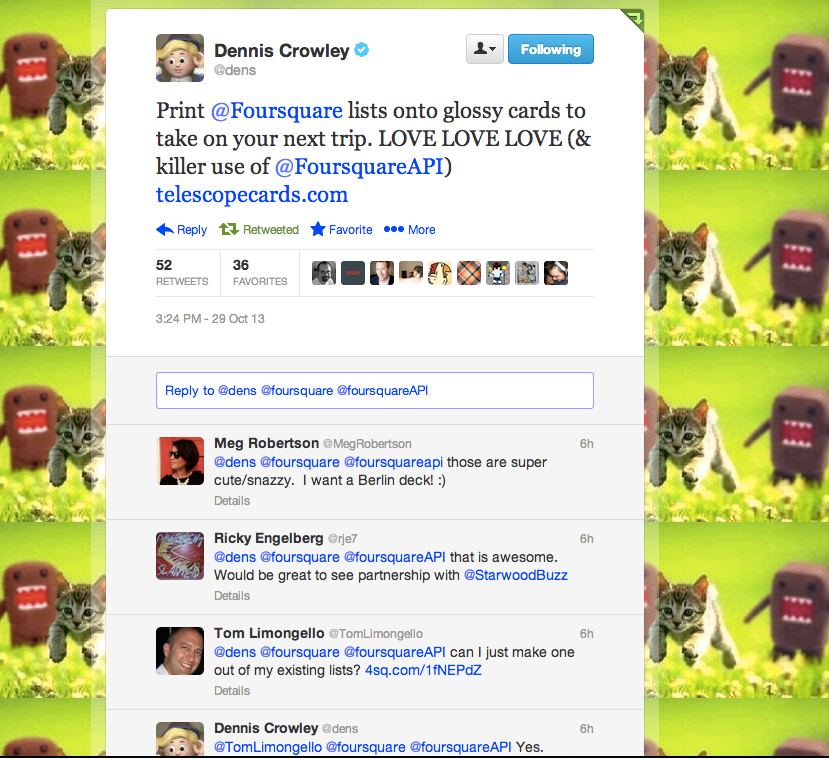 We wanted to allow people to create their decks on our site without needing to first create a Foursquare list to import. We went through a number of iterations of this design.
Architecture sketches for the deck creation page
Early ideas for the deck creation page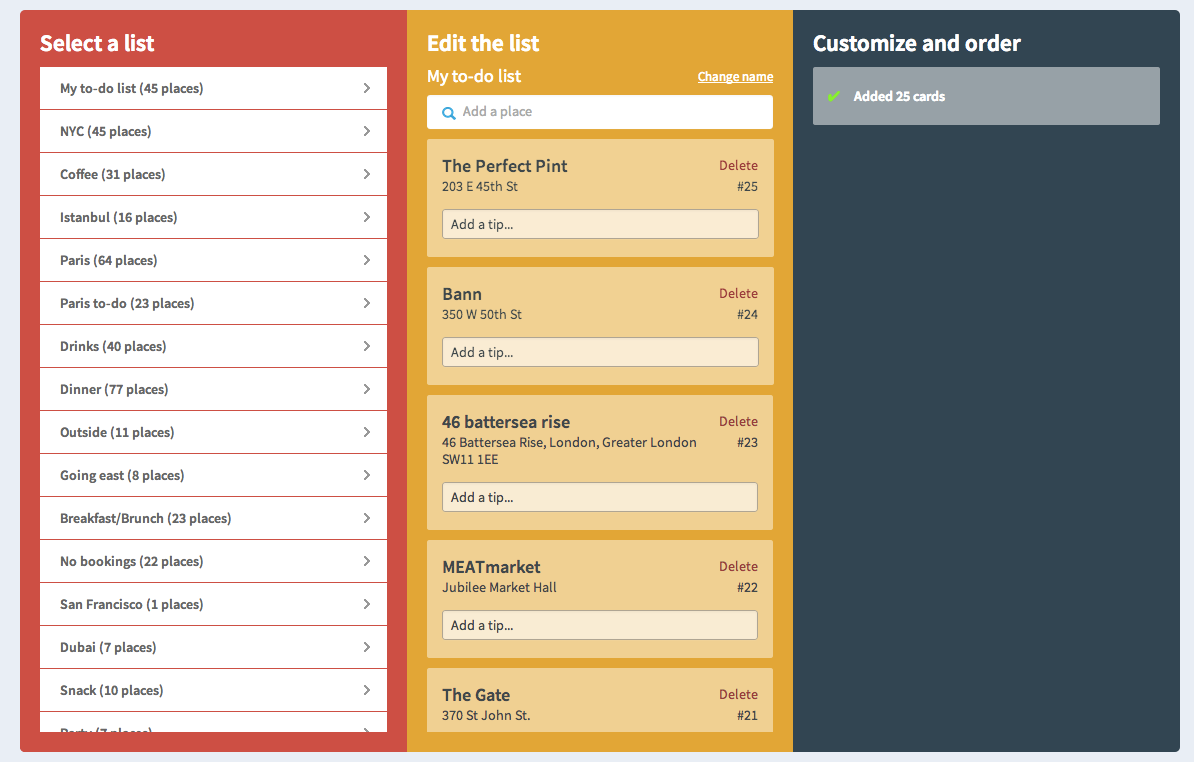 Current deck creation page
We settled on an interface that looked similar to the printed version to give continuity between the digital and physical versions of the deck.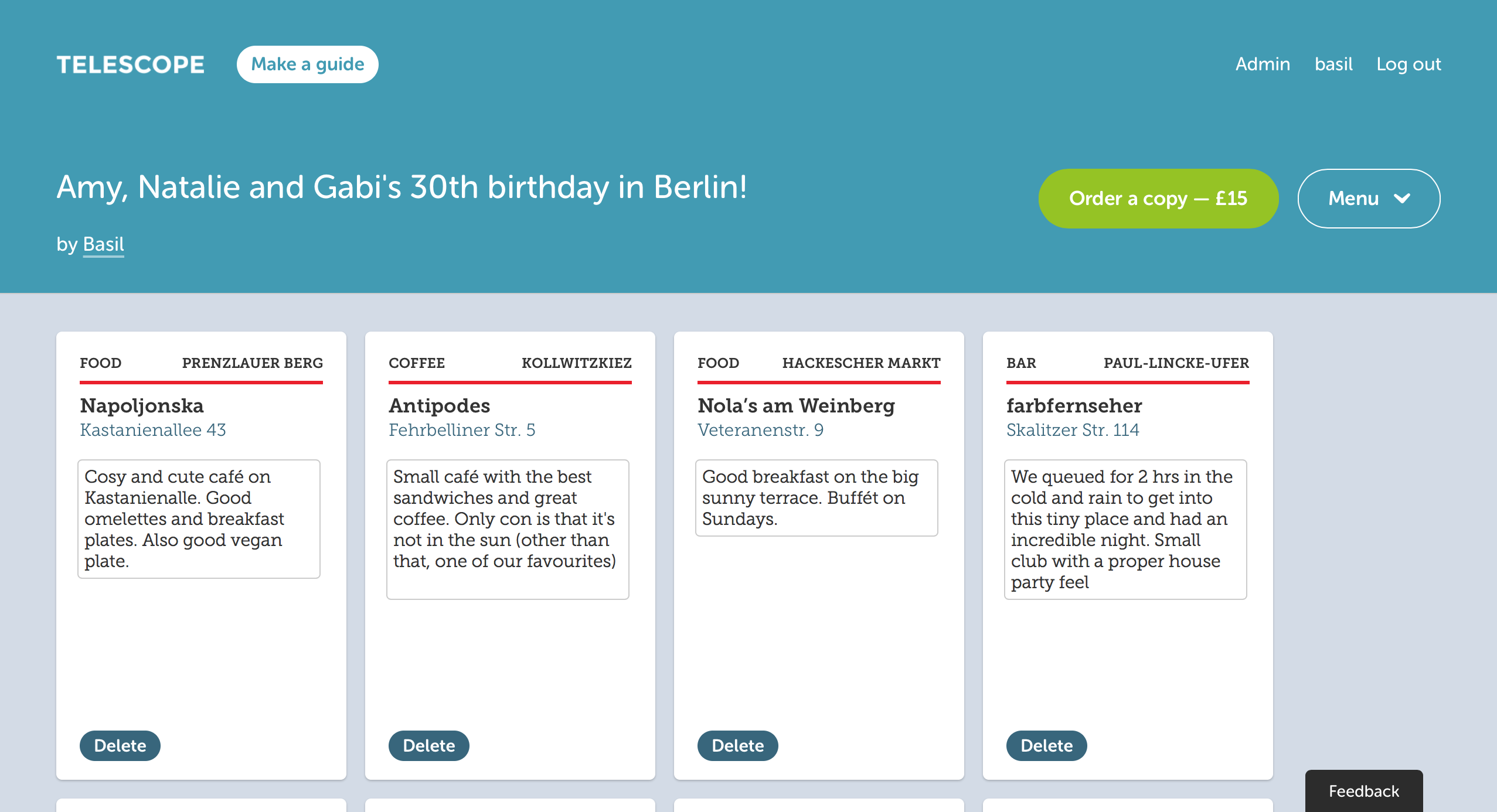 Process design
One of the most important pieces of design for Telescope was joining the dots between the digital version of your deck online, and the package that drops through your letterbox a few days later.
This needed to work from both a user's point of view, but also from a logistical point of view. To help us with this, we collaborated with LEFA, a family run press who we worked with very closely to find a way of producing high quality, custom-formatted products, usually in an edition of one, that would not be crippling to process and that would still turn a profit.
After the user orders a deck, we run a script that grabs all the data from various endpoints around the web, generates custom styled maps for each card, and scripts InDesign to create a two sided PDF of the deck.
An order
Here's what one side of a generated order looks like.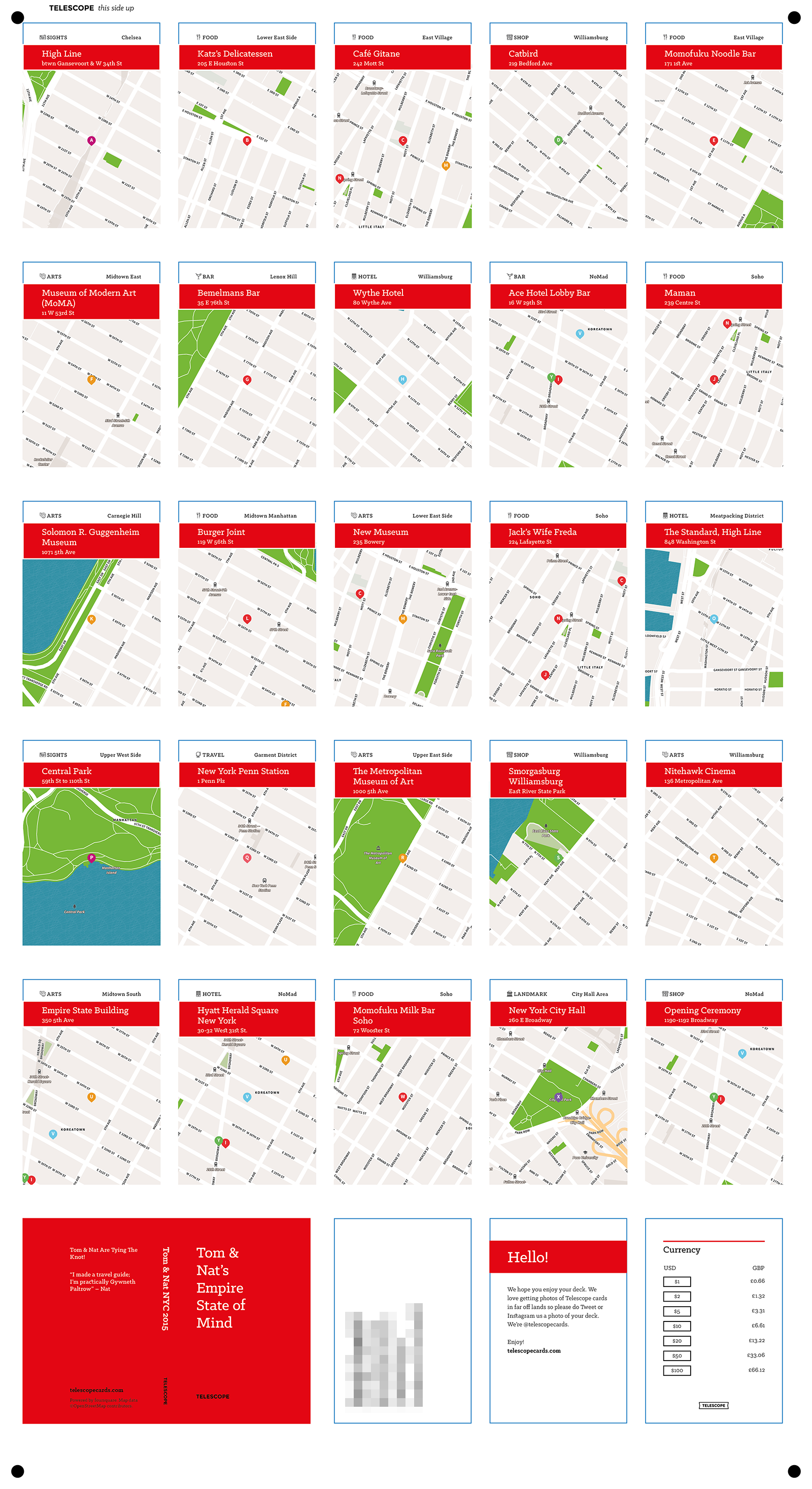 The entire order, including the cover, is contained on one double sided sheet.
This PDF is sent to LEFA who print the order, place it on a custom cutting machine which cuts the deck (including the indents to hold the elastic) and cuts and scores the cover.
Cutting the cards
After assembling into a deck, there is one card left over which contains the customer's name and address. This is affixed to the front of the envelope and the order is ready to be sent.
Completed order
The order is finished with a custom-made fabric band and a 'thank you' card, hand stamped on thick greyboard as a final personal touch.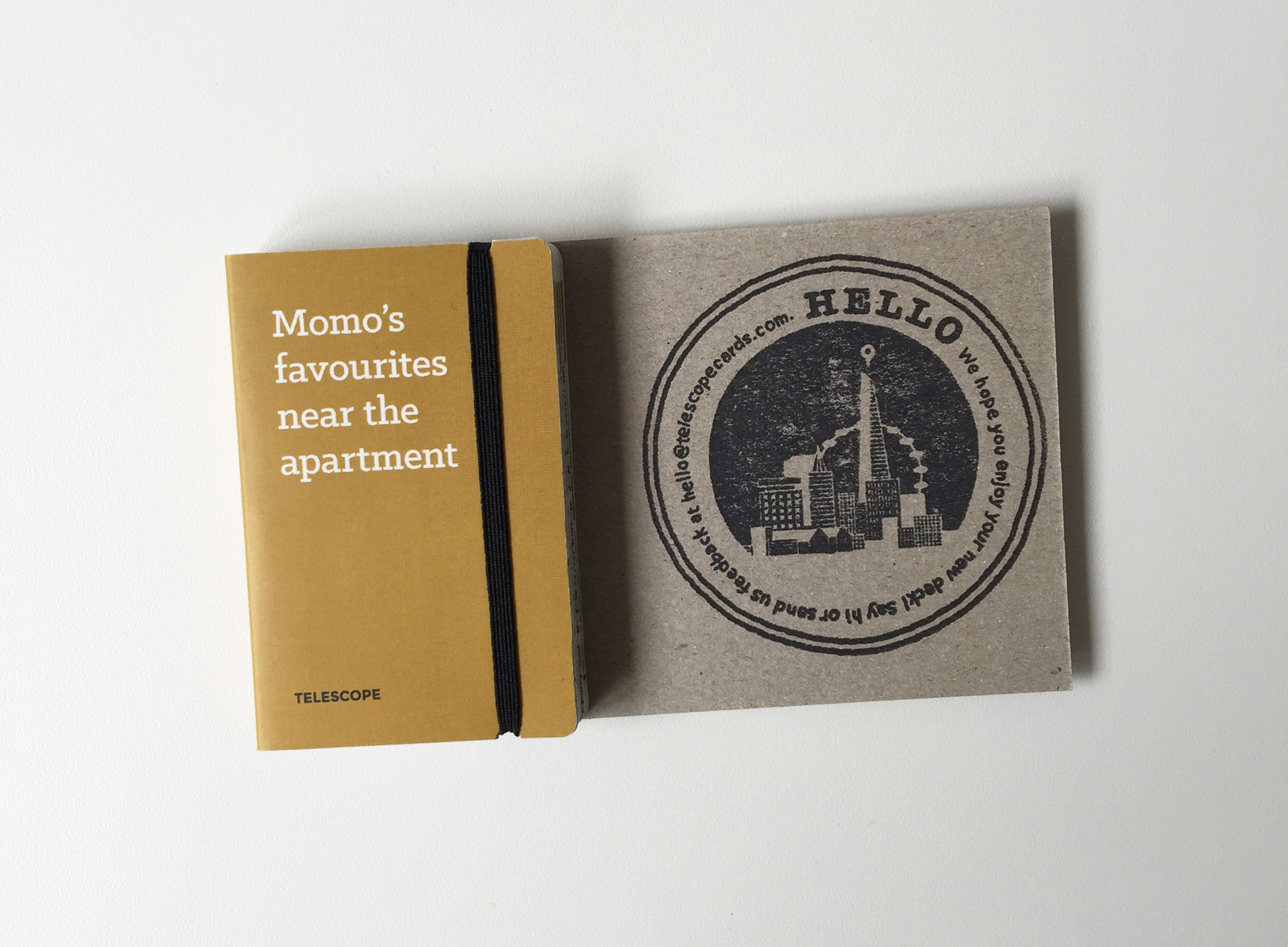 Refining the design
This deck went through almost weekly iterations. A few examples:
a lot of time spent improving the corner rounding
making sure the CMYK colours we chose would produce the sharpest prints
replacing the rubber band with a custom made fabric one
working out how to add a cover to the deck without increasing the assembly process too much for the press
auto-adding a currency converter card depending on where the order originated from and where the deck was for
auto-adding a 'nearest places to this venue' table to each card by calculating ther distances at order time
Most of these additions were designed to add value or delight without adding any complexity to the user interface or order processes.
Who uses it
It's been nice to see how people use Telescope. A few use cases that seem to crop up again and again:
Wedding guides for people coming from abroad
Corporate gifts
Blogs making a physical product that they can sell to their readers (see Betty, below)
A guide to the local area for Airbnb hosts
A gift for a partner that pre-announces a holiday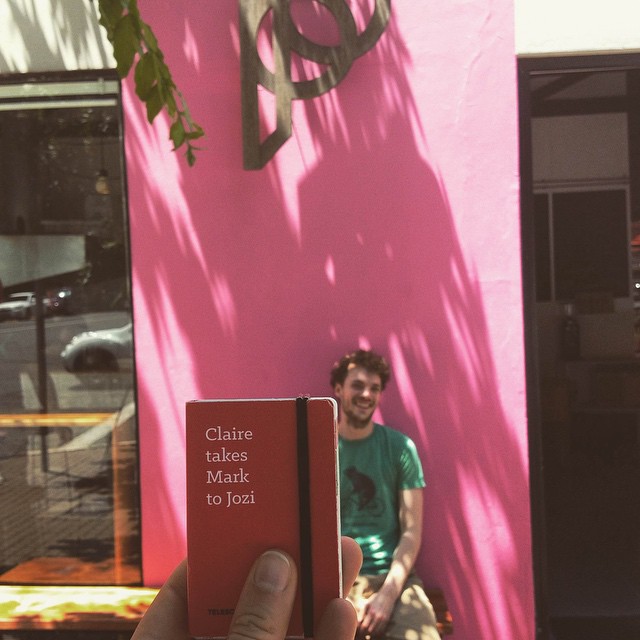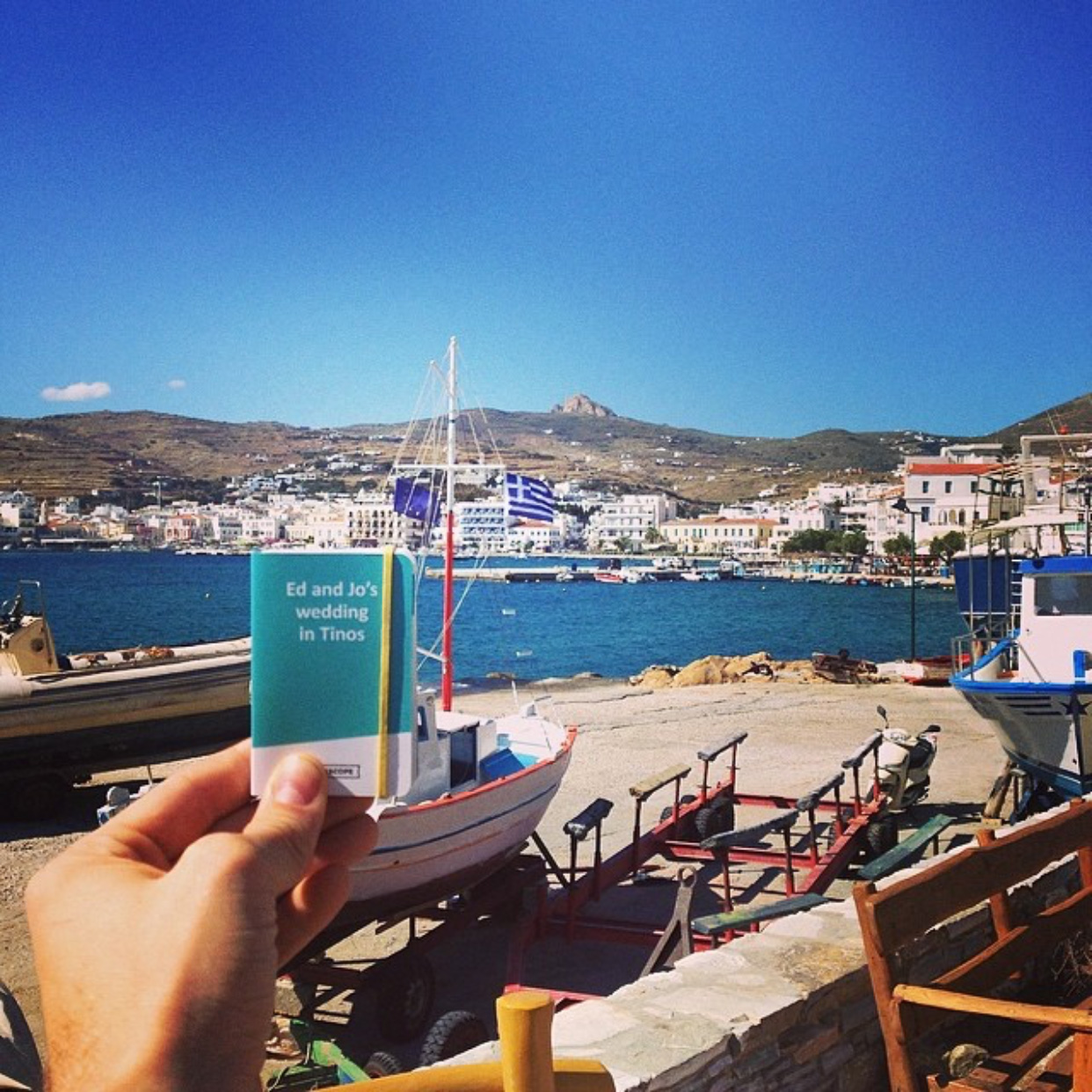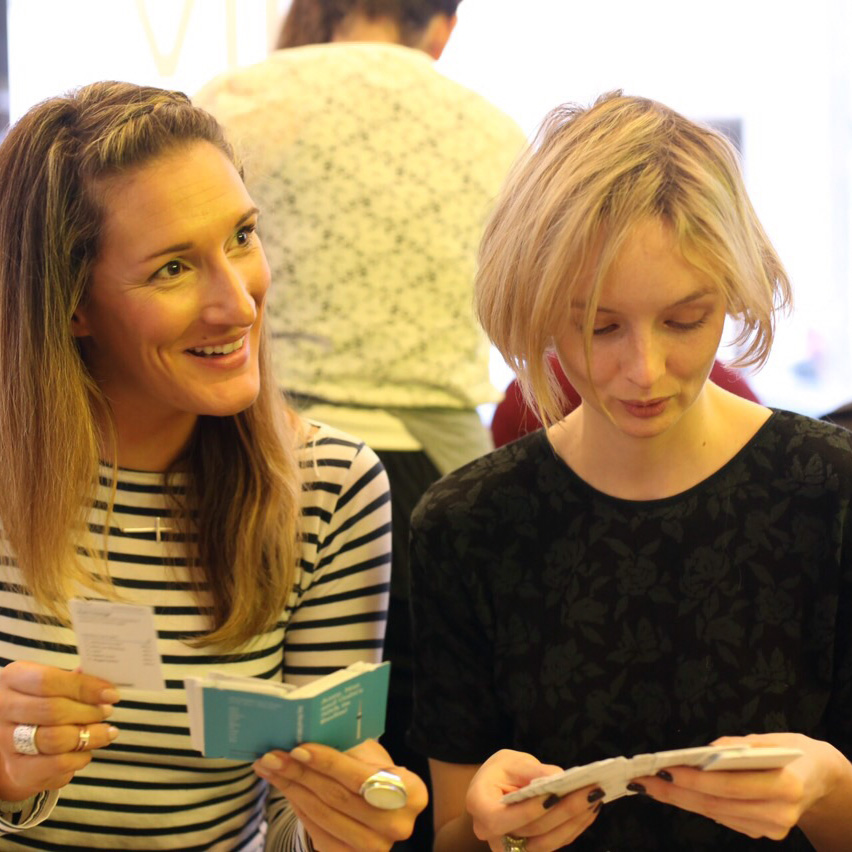 Collaborations
We collaborate with brands and companies to make custom guides. This was a custom guide we made with Betty Magazine. We produced a landing page that they could direct their readers to.
We have a specific page for business customers.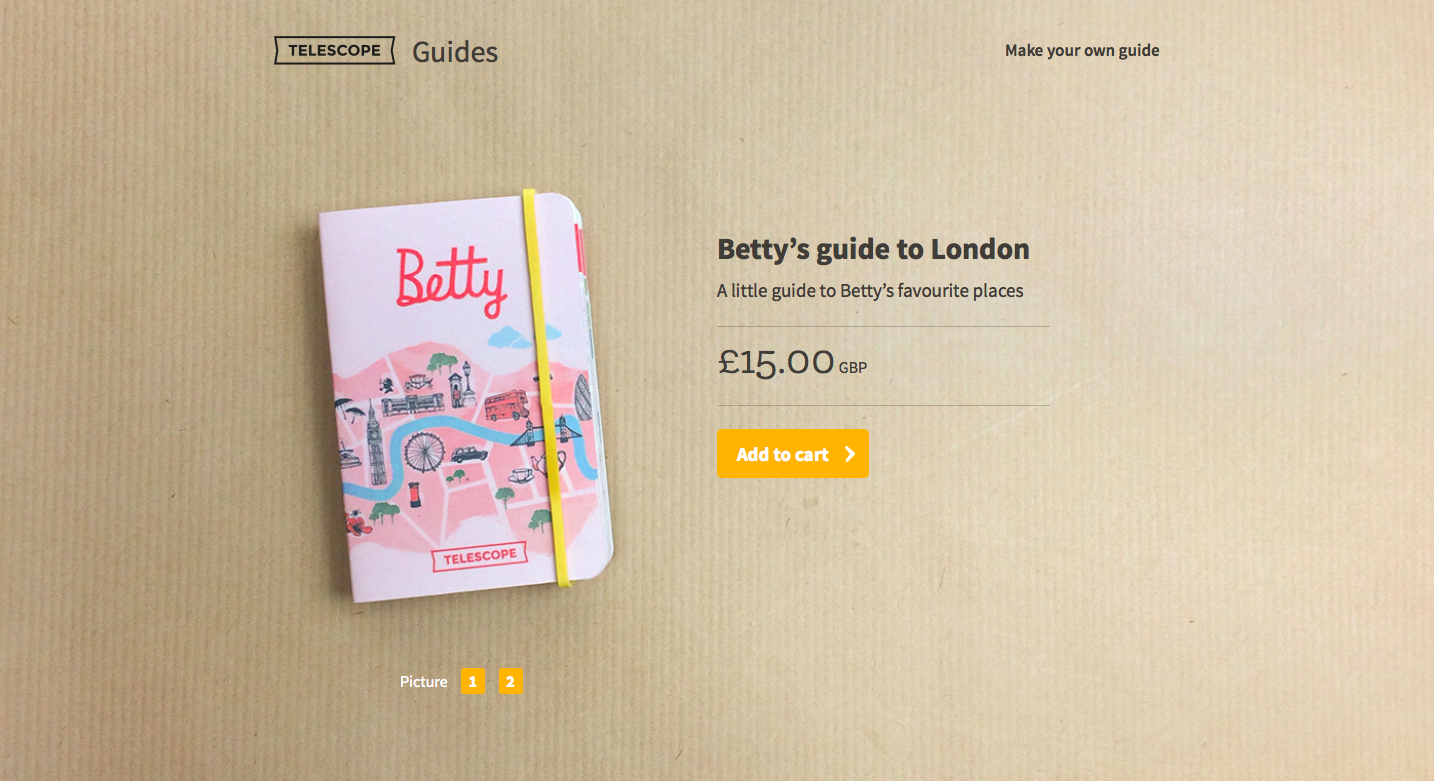 Summary
This is quite a big ongoing project so these are just some high-level notes. Email me if you want to talk in more detail about it.
---